Our History
Nearly 100 years of strong ties to Bielefeld and throughout the world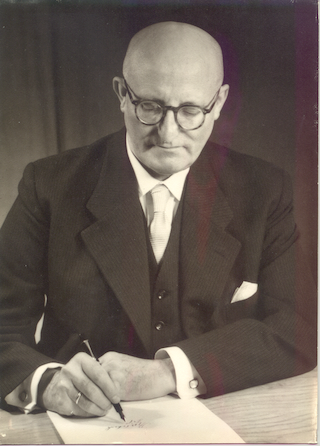 The start of something big
When August Stockmeier founded his chemical business in 1920, nobody could have predicted the size it would grow to be.
The company had humble beginnings, having initially been ran from rented rooms on Rathausstraße in Bielefeld, Germany. The following year, Heinrich Möller joined the company as an equal partner, and so the Stockmeier + Möller chemical factory was born. The Eckendorfer Straße premises were bought and still remain the company's headquarters.
Our history at a glance
Foundation of the company in 1920
Relocation to Eckendorfer Straße in Bielefeld in 1928
In 1959, Dr. Jürgen Stockmeier joins the company as Managing Director
Peter Stockmeier joins the company as Managing Director in 1990
Acquisition and foundation of various companies during the previous fifteen years
Today: Over 1,300 employees work at more than 40 sites in Germany, Europe, and overseas; more than 25,000 products are distributed to over 30,000 customers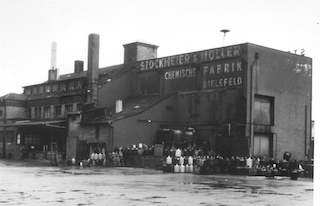 Setting a new course with the second generation
In 1959 lawyer Dr. Jürgen Stockmeier joined the company and, as Managing Director, assumed responsibility for the Stockmeier family's interests in the company.
In 1962, the founding families Stockmeier and Möller parted ways. The business split, and from it came STOCKMEIER Chemie GmbH & Co. KG, based in Bielefeld.
The business evolved very successfully. To decrease dependency on the pure chemical trade, Stockmeier adopted a new strategy: In addition to the commercial side of the business, they also began to focus on development and production in various application areas.This led to the creation of STOCKMEIER Urethanes, with their high-tech, polyurethane-based adhesives, and the outsourcing of food-related activities to the separate STOCKMEIER Food, which focuses on flavorings for the food industry – something that remains a success story to this day.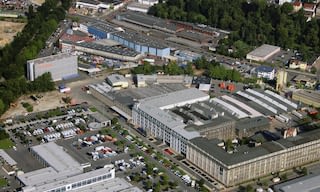 On the road to success with nationwide growth
Peter Stockmeier joined the company in 1990 and went on to further develop both the commercial and production sides of the company. Through organic growth and strategic purchasing, the group of companies rose to a leading position in Germany and abroad in Europe.
Alongside the very successful integration of KAPP-CHEMIE, which produces chemical tools and dyes for the paper and textile industry, a big step in its rise was the acquisition of the KRUSE Group in 2013. Through this acquisition, important locations for the chemical trade in Germany and Benelux were added, as well as other fields of work with companies such as RCN Chemie and KRUSE Automotive. That same year Silbermann in Gablingen was acquired by affiliated company Staub & Co. and was merged into STAUB & CO. – SILBERMANN, allowing the group to further strengthen its position in southern Germany.
Today the STOCKMEIER Group produces and distributes more than 25,000 different standard and specialized chemical products. Over 1,300 employees work at more than 40 sites in Germany, Europe, and overseas. They provide some 30,000 customers with chemicals for diverse applications.
Even with all the development of new markets and international expansion, we continue to be proud of being an independent family business from Bielefeld. Our success is built on our fantastic employees.