We don't let change take us by surprise. Instead, we help shape it.
For a century and a half now, we have been successful in a business that is continuously reinventing itself. The importance and use of chemical products has changed massively, and will only continue to do so. In other words, our only constant is change. Good thing that, as a family business in its fourth generation of family ownership, we have a clear set of values and a Code of Conduct. Both are of crucial importance to us.

Four values for the future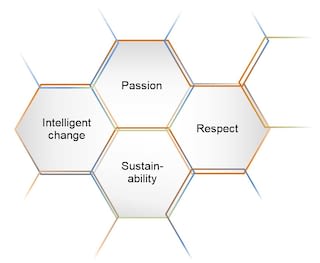 For us, this means reflecting on our work, continually seeking to do better and creating space for promising investments.
has always been the biggest driver of our company. Our aim is not simply to process customer orders. Instead, we want to be agile service providers who impress our customers with our ideas and competence.
above all else means handling the materials we have been entrusted with the utmost care and responsibility. But it also means ensuring long-term jobs and apprenticeships in the region, entering into forward-thinking agreements and fostering a work environment that encourages people to take responsibility.

is what is required for sustainable action. Respect for people and animals, nature and the environment, for each new task and its possible consequences. Constructive criticism and respectful communication contribute to the laid-back atmosphere that is so crucial for doing concentrated, safe work.

Structures for maximum safety
We have established clear structures and processes that apply to everyone. These preventive measures, put into practice every day, reduce the likeliness of errors occurring in each process step. One key building block of this quality management lies in consistently digitizing business processes and logistics as well as the consistent use of SAP/R3.
Our thought process does not stop at delivery, but extends far beyond. As a certified waste disposal company, we professionally recycle or dispose of chemicals after their use. We consider all of our certifications only to be snapshots of our approach to quality. Continuing to develop our quality management is our top priority. After all, change is there to make us better and better.

Our certifications at a glance
DIN EN ISO 9001:2008
HACCP
Certified waste disposal company
Responsible Care
SQAS/ESAD
Company pursuant to the German Water Management Act
Status C authorized economic operator (AEO C)
When our customers shine, all is right with the world
These benefits are sure to bring a smile to your face
Comprehensive range of services from production, toll mixing and filling to removal
Extensive range of services from advice on application technology and laboratory and analytical services to hazardous substance management
Experienced field staff and application technicians for high-quality advice on application technology on site
High delivery capacity to supply all process and basic chemicals as well as cleaners
Increased delivery reliability through access to additional warehouse volumes from the STOCKMEIER Group
Independent distributor of chemicals with many product alternatives
Fast development of customer-specific solutions to increase quality and cost-effectiveness
100% quality standards in terms of product quality, optimal processes and adherence to schedules
STAUB & CO. - SILBERMANN in figures
82
million euros in turnover
195.000
metric tons in sales volume
120.000
square meters of operating area
6.800
cubic meters of tank capacity
150
years of success on the market
> 40
STOCKMEIER Group locations worldwide
4
generations of company owners
3
locations in southern Germany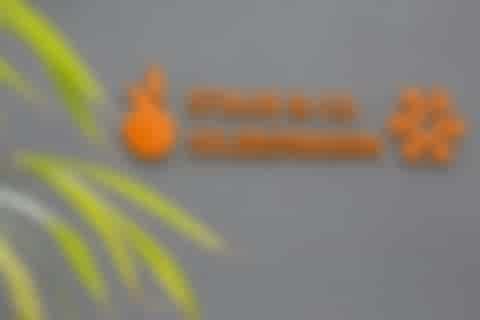 Please tell us your location,
to find your suitable contact person:
Your location : modify