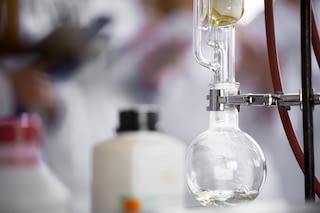 Solvent recycling
Recovery of valuable raw materials
We use distillation processes to treat contaminated individual solvents or mixtures of solvents that are produced by industry and turn them into new, high-value products.
Using a variety of distillation processes and treatment procedures, we can produce valuable products from even severely contaminated solvents. These processes protect resources and focus on the prevention of waste and the very highest quality awareness. The regenerated products developed by these processes can be used as substitutes for new solvent products.
This makes for economical and environmentally safe circulation. Waste is avoided. Distillation produces valuable solvents again. Resources are not wasted, and the environment is not burdened.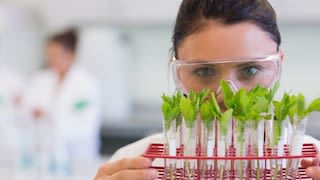 The careful handling of solvents
Avoiding waste, preserving resources
The careful handling of solvents is not only our duty, but also our obligation to the generations to come and to the environment. This applies to both flammable solvents as well as non-flammable solvents.
Solvents are used in the production processes of an extremely wide variety of industries. According to the 31st Federal Immission Protection Ordinance, a limit on emissions of volatile organic solvents is required.
Solvent recycling contributes to this by recovering these raw materials.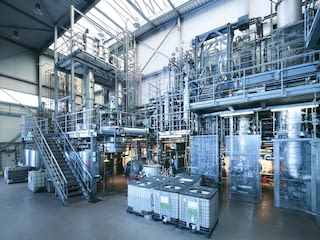 Two differen process options
Choose the best one for you
Custom processing
In custom processing, we take contaminated solvents and distill them according to individual customer specifications so that our customers get their own solvents back for further use in their processes.
Marketing by RCN Chemie
Alternatively, we take our customers' solvents and create high-quality, high-value products from them, which we then put back on the market.
Choose the recycling option that fits the best for you!