Our commitment to quality
Further processing and utilization is possible only after approval by our laboratory. This laboratory analysis provides the basis for determining the production and distillation process required, as well as the data for economical and fair billing.
Here, we put all incoming and outgoing materials, including intermediate products, to an exacting analysis (production monitoring). The data generated in this way provide the basis for the optimal control of our distillation processes.
Our laboratory works continuously to improve existing reprocessing procedures and to develop new or modified procedures.
Environment and quality management
Professional disposal facility
Every day, human activity in the industrial sector places demands on our air, soil and water.
We are committed to protecting the environment and responsibly handling resources.
Laws and regulations provide the general parameters for protecting and maintaining the environment. We count avoiding waste and recycling waste to be among our chief responsibilities, and this includes the responsibility to take back used solvents.
We are a professional disposal facility and have approval under the 4th German Federal Immission Protection Ordinance (BImschV).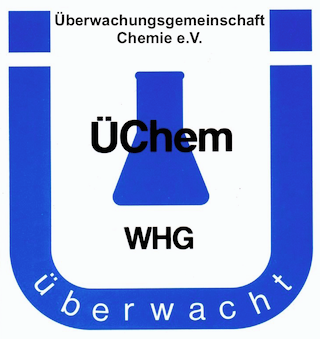 Furthermore, for purposes of the German Federal Water Act, we are monitored by the ÜChem (Überwachung Chemie e.V.) monitoring association.
Further information about our monitoring certificate can be found at: ÜChem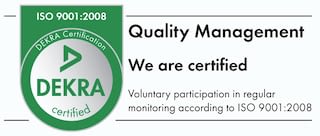 Our entire company is committed to DIN EN ISO 9001 specifications.
For purposes of continuing improvement, our quality management system is constantly under development. The zero defect strategy, with its preventive measures, is at the forefront of our activities to minimize the likelihood of errors.
Evidence of our conformity with ISO 9001 is provided by an external audit by DEKRA.