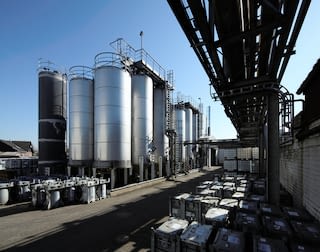 Processing and marketing of chemical products
RCN Chemie is committed to protecting the environment and handling resources responsibly. We are one of Europe's leading recyclers of solvents, ozone-depleting refrigerants and liquids from the automotive field.
At RCN Chemie, we process all the common solvents and solvent mixtures. In toll manufacturing, we take contaminated solvents and distill them according to individual customer specifications so that our customers get their own solvents back with a certificate of analysis for further use in their processes. Alternatively, we take our customers' solvents and create high-quality, high-value products from them, which we then put back on the market.
We have a unique position in Europe as a recycler of refrigerants. Together with our partner Daikin, we practice a method of recycling ozone-depleting refrigerants. When it comes to recycling liquids from the automotive field, RCN Chemie specializes in processing anti-freeze fluids in radiator coolants, and in recycling brake fluids.
17.000 m² operating area
4.500 m² hall space
2.200 m³ tank capacity
11 distillation plants
Own laboratory for analytics