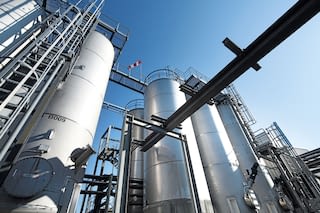 Recycling at the highest level
Providing the best service while protecting our living environment
Every day, human activity in the industrial sector places demands on our air, soil and water.
RCN Chemie is committed to protecting the environment and using resources responsibly. Laws and regulations provide the general parameters for protecting and preserving the environment.
As a consequence, we count avoiding waste and recycling waste to be among our chief responsibilities, and this includes the responsibility to take back used solvents. The effects of our actions and the impact on man and nature are of essential importance to us, as well. Being a part of the STOCKMEIER Group, sustainable action is also very important to us. As a voluntarily certified waste management facility, we undergo regular monitoring.